So, we have a new site and a new logo. You might have noticed. We can fake web design in house, but doing a new logo was out of reach. We needed help.
On Finding Reinforcements
I asked around. There were two suggestions that came my way multiple time: 99designs and David Pache. Â David's portfolio is stunningly good, so the decision wasn't hard, and personally I've always been a bit squeamish about 99designs: Â lots of people competing for a chance to get one sub-market price. Â It just doesn't seem like a system that would be biased towards high quality work. Â Certainly the best designers would avoid it like the plague.
But there's another more subtle reason that I'm glad we went with a great logo designer: Â they're better than me at picking quality logos. Â If I were deciding from 20 logo designs on 99designs, I'd have been hard pressed to pick the best one. Â In fact, David sent us 4 mockups, and we didn't know which one to pick. Â I'm glad this one was his favorite as we've since warmed to it. Â We were using the current one as a stand-in when a bit of serendipity made things more interesting.
The Other Whiteboard Artifact
Yesterday, Paul Graham posted "A Whiteboard Artifact" about us mapping out some of our company is about — but that wasn't the whole whiteboard. Â When he was drawing out how to explain what we do, here's what he drew on the right half of the board: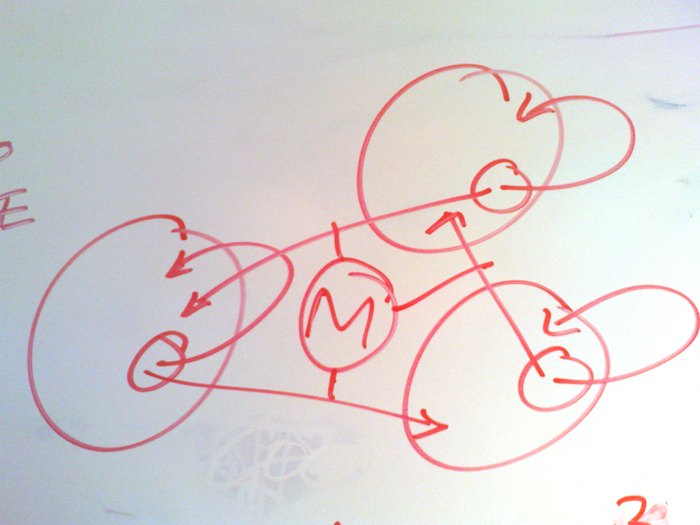 Notice anything? Â Yeah, we did too. Â Here's our new logo in full-ginormus-glory: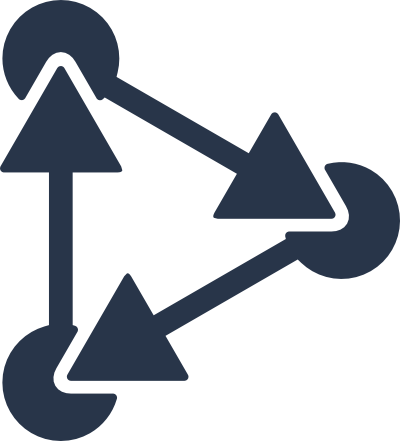 Previously, amusingly, we weren't sure if the new logo quite captured what we do. Â Having an advisor duplicate it on the whiteboard, never having seen it — or even knowing that we were evaluating logos — once again made the decision easy.
And that's the story of our new logo. Â For a little more visual goodness, check out the corporate identity page that David put together, including some insight on the iterations in the design process. Â We're glad to have worked with him.