In preparation for going live with our new database, updated API and new clustering algorithms we've switched the Wikipedia mashup and API over to the new database.  The most obvious part of the transition is that obscure topics have higher quality results as do the results for tagged items.
Here's an example for Canonical Ltd., note the difference in the results for related companies: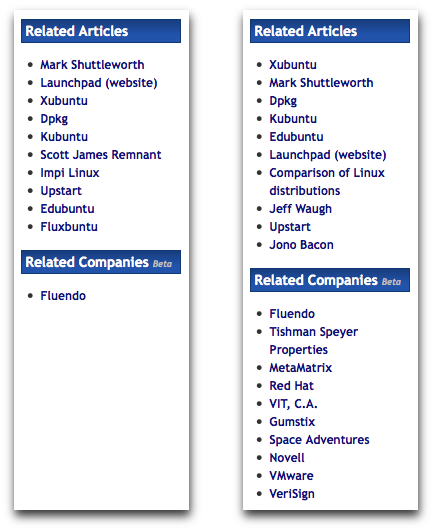 We'll be following up in the next few days the details of the API updates and, by popular request, some technical information on our graph database.